Gunne Sax. Laura Ashley. Long, flowing, floral dresses with lots of lace, ruffles, calico…and memories…
It was a golden age to be young.
A Resurgence of All Things Gunne Sax
The resurgence of the popular styles from the 1970s and 1980s is like a healing balm. For the most part, those of us who grew up during those years look back contentedly. Truly, those were the days.
I suppose every generation can say that. Sure, along with the dreamy nostalgia, the decades had their share of dark times, but whenever we look back at our youth, we tend to do so with a wistfulness, a sentimentality, remembering the good, not the unpleasant.
And then the realization stuns us: this golden age of youth is nearly 50 years ago. Like John Mark Green wrote:
"I blinked my eyes, and in an instant, decades had passed."
Out of Chaos, We're Searching for Comfort
And while the world has been turned upside down by a hidden, meandering pandemic, there's been a return to the past. So many are looking for comfort. Oftentimes they search for a similar dress that they had when they were young, that made them feel special, pretty.
Some look for an old-fashioned, soft and thick vintage chenille bedspread, the kind Grandma had on every bed in her home. Just wrapping themselves up in the thick tufts brings back the nostalgia: the smell of Grandma's house, home cooking, clothes flapping away on the line, and especially, the time that Grandma always had for us – no matter how busy she was.
Just having a vintage item can bring such comfort, such peace, in a time that is so utterly chaotic.
Our Intense Quest to Embrace Our Individuality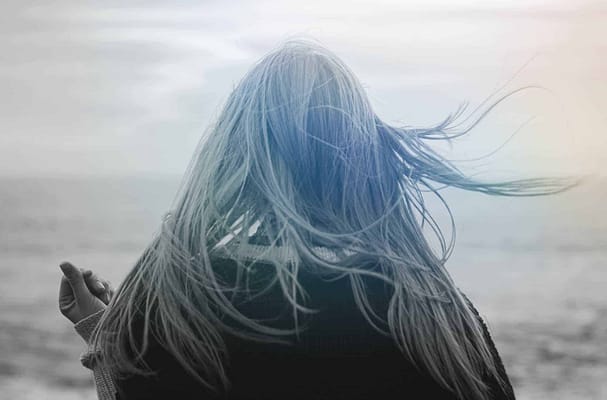 Anytime an old favorite song plays from the 1970s, it takes me back to days of youth that were filled with an intensity – an intense joy at learning to be yourself, learning who you were – and perhaps taking a first step down the road less traveled in the quest to be an individual.
Disco was king. The music was loud, beaty. Who could sit still when Gloria Gaynor belted out, "Do you think I'll lay down and die? Oh, no, not I! I will survive!…" And that's how we felt. We felt invincible.
And the Bee Gees. Ahhhh…they made every girl's heart throb. And the hits kept coming, Boogie Oogie Oogie, Love Hangover, and hundreds of others. And who could ever leave out Macho Man by the Village People?
Floral Maxi Dresses…Vintage Peasant Skirts…Oh My!
I was blessed to have a big brother who was generous in every way. Not only did he give me money to shop, he let me drive his car to the malls to shop…Lerner's and Casual Corner had racks and racks of Gunne Sax dresses and a host of other ankle-length maxi temptations. Peasant dresses and tops, frayed jeans, bell bottoms…each rack beckoned us.

The mini-skirt was tossed aside for the long, flowing floral Gunne Sax and Laura Ashley maxi-dresses. They were adorned with oodles of ruffles, layers of lace, plenty of buttons and gingham, too. Laced bodices, puffed sleeves….romance.
Flower Children Unite in a Virtual Aesthetic
We wore flowers in our long hair. And we loved chokers, long necklaces, fringed purses, and a variety of headbands. Each item reflected a part of who we were. Yet even though Gunne Sax and Laura Ashley were the 'in thing,' they took their inspiration from the past, going back to prairie days and Victorian times, when life was simpler.
Today we're obsessed with lifestyle asthetics: cottagecore, fairycore, farmcore, countrycore. Perhaps we think that life was simpler back then: no constant bombardment from phones, computers, and a host of other electronic devices. We tend to think that life was easier. Any page of history will tell us otherwise.
As much as things change, they stay the same. Sure, life as we know it will never return to the 'normal' that we think we long for, but by reaching to the past, for that comfort, we can find that space to heal.
Many of Us Are Yearning for Tranquility
In 1802 William Wordsworth wrote, "The world is too much with us."  Seems an apt statement for today, too, with the world plugged in to cell phones and the Internet 24-7.
The recent times have seen the cottagecore movement appear in mainstream media as authors highlight this returning to a piece of the past. Maybe it rose up because people are yearning for a bit of peace, a stepping back. And honestly, aren't we?
We're looking for that space to just 'be.'  And whether it's experiencing the joy all over again of wearing a Gunne Sax dress, listening to oldies, or even watching a great 70's thriller like "Halloween" with Jamie Curtis, indulge yourself.
There's no time like the now. Because in the blink of an eye, another year…another decade…another moment…will become history.