In a world so full of turmoil, unrest, and confusion, we all long for comfort.
Sure, we can text a friend or browse the Internet, seeking out that "something" that will ease our anxieties and restlessness, but at times, it just doesn't feel real enough.
Computers and phones are cold, unfeeling devices, aren't they? The digital world anesthetizes feelings. Keypads offer no human comfort.
We all have tons of digital photos stored online, but have you ever thought it's not quite the same as holding a scrapbook in your lap? Even better, one that you embellished with vintage treasures from the past to make your step back in time a memorable journey…
For those who appreciate nostalgia, digital isn't everything.
Okay, I'll admit. It's that nostalgia feeling that I love. Touching and feeling a piece of the past, a vintage item, pondering its life, the others who have owned it, its "energy."
Yes, it's sentimental.
But it also brings comfort. And many of us are seeking comfort, especially in these times.
We want (and need) to step away from the confusion and the turmoil and retreat to a place of fond memories, simpler times, a happy place where we can escape for just a little bit and just 'be.'
We all have memories of our lives, and during difficult times, we reminisce and wish for the "good old days" of those happy times.
"Nostalgia is a way of remembering people and places and things and wishing things hadn't changed. It has a sweetness to it." -Linda Lael Miller
Vintage Chenille Fabric is Perfect for Scrapbooking & Junk Journals
DIY crafters have long discovered that scrapbooking, junk journals, snippet rolls and memory boards are all a way to capture precious memories in their own personal, meaningful way.
And whatever your craft project, there's one magical fabric that can make your craft go from 'okay' to awesome:
It's soft and thick, full of fluffy tufts…
Vintage chenille!
It's been said that wrapping yourself in a vintage chenille bedspread is like wrapping yourself in a big hug. The endless array of textures, colors, and designs wow a junk journal or scrapbooking project – or really, just about any other DYI project you're working on.
Chenille & Scrapbooks…A Match Made in Heaven
"Scrapbooks that are pictures of just babies and cherubs or just clippings from the newspaper tend to interest me less. I like when they're chaotic the way life is."
– Jessica Helfand in Smithsonian Magazine
Scrapbooks are a way of tucking all our fond memories into one place. And they're so much more than just photos. Snippets of memories, of lives lived, special events, dear friends, and so much more…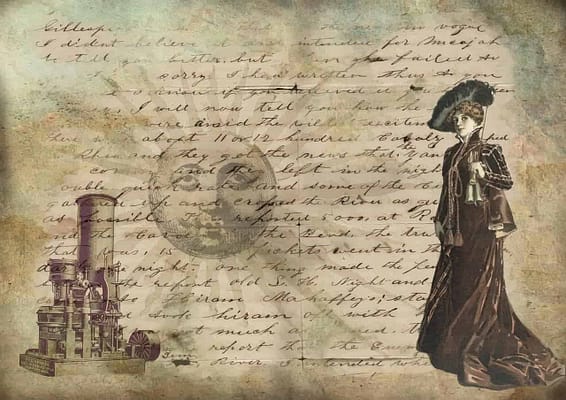 The history of scrapbooks – and of the past they preserve – is fascinating. Scrapbooks may contain literally anything, including, in the Victorian era…obituaries, and lots of them.
And they don't have to contain your personal memories – you can create your own visual fantasy, kind of like writing a visual novel that you get to design from start to finish.
Whatever interesting relics they contain, the popularity of scrapbooking has soared in the recent years. Creativity takes on a whole new meaning when you're scrapbooking…adding special photos and mementos, flowers, stitchery works, printed items such as invitations, poems or even maps…the list is truly endless.
To create a special scrapbook cover, we choose lighter weight vintage chenille because it's easier to work with and tends to lay better than plush-tufted chenille fabric. You can also make a mini patchwork quilt type design by combining several different cuts of vintage chenille (or mix with other fabrics). Then adorn with embellishments like doilies, old wallpaper, or even tiny trinkets.
Add Chenille to Your OOAK Junk Journal…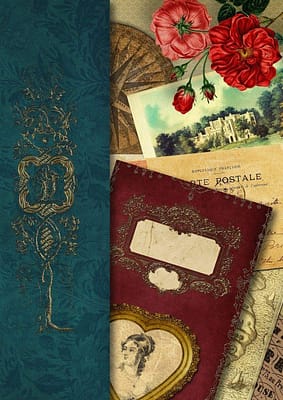 Junk journals have also soared in popularity in the States, as well as in Canada and Australia. Especially during the pandemic when people were locked away at home for long periods of time, junk journaling has been a way to bring together an eclectic mix of items that might otherwise have been discarded – and transform them into a unique, personalized creation.
While there isn't a set definition, junk journals are books that anyone can create from a variety of materials – think old papers, magazines & other printed memorabilia, doilies, buttons, lace, vintage fabrics (hint: chenille!) – really, the list is endless because you can upcycle any material to design your own junk journal.
What do you do with a junk journal? Whatever your creative spirit desires…you can treat it like a regular journal, where you record events & happenings in your life, your innermost thoughts & secrets…
Or you can use it to document something of significance to you, including meaningful quotes, clippings, etc. It can be centered around a single theme, or be more eclectic…chaotic, even.
We love taking 6" chenille squares, cutting them into multi-size smaller shapes with pinking shears, and combining with vintage buttons, antique lace & satin ribbons for a shabby chic look.
Upcycling Vintage Chenille: The Endless Possibilities
Once enormously popular in the 1940's and 50's, chenille is making a comeback in our modern era, bringing its fabulous textures and rainbow of colors to all sorts of fun creative projects.
As an embellishment to DIY projects like junk journals, scrapbooks, snippet rolls or memory boards, chenille is a simple, easy way to give your project a unique nostalgic look.
Do something for yourself. Create your own scrapbook, junk journal or memory board – or any other DIY project that puts together your fondest memories into a cherished book to evoke comfort and joy.
And when life gets overwhelming – like it does for all of us at times – pull out your scrapbook or junk journal, make yourself comfy in your favorite chair, and escape from the 24/7 digital world and its stresses.
Take a step back.
You owe it to yourself. We all do.
See what vintage chenille fabric or squares we have to inspire your next creation…